This month on Network Milan we are focusing on people whose businesses are connected to wine. We talk to Isabella Poggesi, a freelance translator and young mother whose uses her background in winemaking to provide a specialised language service for her clients. We also chat to Bradley Mitton, a man who has built a successful career from bringing the wines of the New World to Europe. Bradley has also created a number of wine tasting and gourmet food clubs which host regular networking events. And we will also be speaking to Helen Fish of Riverstone Language & Communications who combines her work at the fast-growing English training and networking organisation with promoting a range of Italian fine wines and luxury holidays.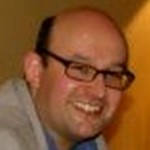 Interviews by Robert Dennis, Milan Business English Network founder
and Head of Innovation at Riverstone

…………………………………………………………………………..
…………………………………………………………………………..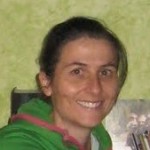 Isabella Poggesi, a busy freelance translator who specialises in the wine industry and agriculture, draws on her background in winemaking while balancing her family commitments as a young mum. She takes time out from her work – and her hobby, rockclimbing – to talk to us about her life. 
Click here to read the interview…
…………………………………………………………………………..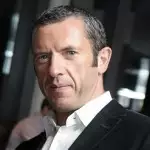 Bradley Mitton, founder and Managing Director of Mitton International Wines talks to Network Milan about his specialist importing business and wine tasting clubs that introduce wine from Australia, New Zealand and South Africa to various European trade and private markets.
Click here to read our interview…
…………………………………………………………………………..
COMING SOON…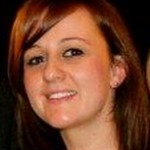 Helen Fish of Riverstone Language & Communications explains how she is using her marketing skills to help a traditional family-run Italian winery to access new markets.
…………………………………………………………………………..

CLUB VIVANOVA IN MILAN!
The Milan Business English Network is delighted to be involved with Bradley Mitton and Club Vivanova in publicising this exclusive pre-Valentines day event: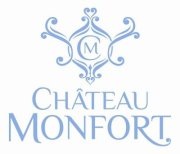 Club Vivanova
WORLD CLASS Australian New Zealand Degustation
Chateau Monfort Hotel, Milan
Five Boutique Australian and New Zealand Wines
Wednesday 13th February 2013, 7pm
Exclusive Tasting with Sommelier Michele Garbuio
EUR 48 per person, fully inclusive
Join us for a gourmet night of boutique Australian and New Zealand wines and exceptional Italian contemporary cuisine in the exclusive wine cellar of the charming and deluxe five star Chateau Monfort in Milan, the fashion capital of Europe.
This fun, informal, networking evening is being promoted in conjunction with Riverstone Language and Communications and the Milan English Business Network. Attendees will be guided through a fabulous viticultural journey presented by New World wine professional Bradley Mitton and chef sommelier Michele Garbuio.
Premium Wine Selection
Sliding Hill Sauvignon Blanc 2011, Marlborough, New Zealand
Bellvale Chardonnay 2009, Gippsland, Victoria
Sliding Hill Pinot Noir 2010, Marlborough, New Zealand
Two Brothers Cabernet Merlot 2010, Margaret River
Hundred Tree Hill Shiraz 2007, Pyrenees, Victoria
Gourmet Flying Buffet
Olives . Amuse Bouche
Cream Cheese . Vanilla Madagascar Pears
Polenta Cubes . Cod Fish Mousse
Parma Ham . Parmesan Cheese
Beef Tartare . Capers and Pickled Onions
Milanese Risotto . Crispy Sausage
Reservations
Tickets will cost EUR 48 per person. The ticket price is subsidised by the organising partners (normal price EUR 85) and includes all wines, menu, coffee and water. Please book by sending an email to [email protected]. You can also contact Helen Fish ([email protected]) or Robert Dennis ([email protected]) at Riverstone.
Please note that members and non-members alike may book for our events, which are always well attended; early reservations are recommended.
…………………………………………………………………………….
EXCLUSIVE OFFER for members of the Milan Business English Network and friends of Riverstone Language & Communications…
Enjoy a free cocktail or glass of champagne – and an invitation to join us later at a VIP party in the sumptuous Japanese-themed surroundings of the Armani Privé nightclub.
…………………………………………………………………………….
Club Vivanova Membership
Our annual membership fee is EUR 68.00. If you would like to join then please send an email to [email protected]. Membership runs through until the end of 2013 and is then automatically renewed.
Find out more about this event and see who will be attending from the Milan Business English Network and Riverstone Network on the facebook event page:
Share and Enjoy