Isabella Poggesi is a busy freelance translator who specialises in the wine industry and agriculture. With a background in winemaking she decided as a young mum to make the move into translation so that she could balance her family commitments with her work. As part of this special series on people and wine, Robert Dennis of the Milan Business English Network asked Isabella about her work and life.

Network Milan: Isabella, welcome thanks for taking the time to talk to us. I wonder if we could start by finding out a little bit about what you do and your background?
Isabella Poggesi: Thanks for asking me to do the interview: it's a pleasure! I am a freelance translator and have been working as such since January 2012. I mainly translate from Italian to English. I do not have a formal translation / language-orientated education but am actually a winemaker. After my Italian Agricultural Sciences degree, I went to Montpellier in France and obtained a winemaking diploma. I then started working as a winemaker's assistant (cellar-hand) in 2003 and progressed to cellar manager/winemaker in the Azienda Agricola Foradori in Mezzolombardo (TN). It was a small winery and there were actually only two of us working in the cellar – thus I was physically involved in all the winemaking processes as well as being in charge of the cellar under the supervision of the estate's owner.
Network Milan: So, how does an Italian winemaker move from harvesting, racking and bottling wine to sitting at a desk translating texts from Italian into English?
Isabella Poggesi: Basically, I was finding it hard to manage both work and family and decided that I needed to work in a way that permitted me to stay at home. My son is still quite young and I felt that I was losing out on making the most of him and could not be there for him when needed. Translation seemed the obvious choice for me: having lived abroad most of my childhood, I went to English-speaking schools from kindergarten to A-levels. In fact, officially my mother tongue is Italian but when I learnt to read and write it was in English (an Australian teacher, I still remember her fondly) and I still find it easier to write in English. I had already translated a winery website as well as commercial letters, brochures and information sheets. The solution seemed good as I could easily do it from home by working online and I didn't need a great deal of initial capital to start off the business. My main investments to get started were a few good quality bilingual and monolingual dictionaries and the services of a "commercialista" (accountant) to help me with all the bureaucracy related to setting up an individual business.

Network Milan: In your opinion, what are the skills a good translator needs?
Isabella Poggesi: I am not sure I can say there are skills that fit all translators and are true for all types of translations. Different texts have different styles of writing and require different skills. Of course, the main skills or knowledge needed are a good understanding and grasp of both your source and target language and good writing skills. But these are not enough on their own. You can't just boil translating down to transforming sentences word for word from one language to another and then making the outcome sound as good as possible. There is a certain degree of lateral thinking needed in the translation process where texts need to be interpreted and adapted. This can be as simple as having to rephrase a sentence to make it flow better but can also go as far as adapting the source text to the different cultural background of the target language. This is known as localization. Thus, a certain degree of familiarity with the culture of both languages is needed. If you are translating a user manual for a device, this could be of little importance but when translating texts for company websites or tourist-oriented material, localization is quite important.
Another important facet of translation is terminology. A translator needs to know what the text deals with. Naturally, I am not saying that a translator needs to have a degree in law to translate legal documents. However, translators generally specialise in particular fields in which they have mastered the specific terminology and style of writing needed.
Network Milan: How do you find clients and new business?
Isabella Poggesi: I have been working as a freelancer for just over a year now and I must say that finding work has been the toughest thing I have had to tackle since starting out. Especially if, like me, you are offering services in a field you are not formally specialised in (ie. my degree wasn't in translation). Moreover, translation is usually carried out from a foreign language into one's mother tongue – so I also have the added perceived handicap that although I am Italian, I translate mainly into English. I have to work constantly to gain professional credibility for the services I offer. But I guess this happens to anyone who is starting their own business.
I have used various strategies to contact clients: going door-to-door to various local wineries to present myself and offer my services, as well as phoning or writing e-mails to wineries, farms and other businesses that could make use of my services such as web-designers, communication consultants, local tourist boards. I have a few direct clients that I have been working regularly with. Most of them I knew directly from my previous work as a winemaker. I have also been contacted by new clients through referrals and recommendations from former colleagues. My main source of income for the past year though has been from a local translation agency.
Network Milan: How important is marketing?
Isabella Poggesi: Marketing is very important and should never be underestimated. I probably need to dedicate more time to publicising my services but after all there are only 24 hours to a day and I work part-time. I have various ideas that I need to put into action. The main one is improving my website: I am still working out what and how I want to communicate through it. Once my ideas are more focused, I will probably invest in a professional site. I also write a translation blog that needs to be kept up-to-date and relevant.
Even when I am in the middle of a big assignment or tackling more than one assignment, I try to do some "marketing" work on a daily basis. If I haven't much time to dedicate to it, this might just mean spending a half-hour organising my thoughts on what has to be done and how. Otherwise, it is contacting agencies and clients, updating my CV or profile on various networks I have subscribed to, or working on my website and blog.
Network Milan: Tell us about your life as a freelancer and how you manage your own company.
Before I launched myself into this business, I read a short and simple book that was full of advice for mothers wanting to freelance from home (La mia mamma sta con me – Conciliare famiglia e lavoro grazie a Internet by Claudia Porter [My Mummy stays with me – How the internet can help you balance family life and work – Editor's note.] Most of the advice was quite practical and simple but it helped me think about how to tackle freelancing. It was quite daunting to move from a secure monthly salary to freelancing. I had never had to draw up a business plan before or forecast earnings, decide rates, discounts, payment methods and deadlines. These things might seem trivial to someone who is not their own boss in a small business – but I feel that to offer a professional service, one has to be 100% professional in all areas: not only delivering an accurate, high-quality translation but ensuring the whole service you offer clients is excellent. It is no good making things up as you go along; clients will see quickly if you aren't able to offer a reliable, professional service.
Freelancing has many positive aspects which compensate for the negative ones – such as having an uncertain income. The main plus is that I can be flexible with my time. However, this can also be a drawback. When you work from home, one of the major risks is that you are always in your "working" mode. This means that even if you are not sitting in front of the computer, you constantly check e-mails, make notes, think about work, etc. So it can still feel as if all your time is taken up by work. This is one issue that I was warned about from the very start and that I have tried to tackle in the best way possible. I have given myself a sort of timetable and I try to stick to it. I usually work from 8.30 to 15.00 when my son is at school. This means that when I get home from the morning school-run I walk into the house as if I were walking into an office. Housework is done in the afternoon. I don't want to be distracted from work just because the dishwasher needs to be emptied! In the same way, once my son is back from school, I dedicate my time to him, my family and everything else. If anything unexpected turns up, I have the flexibility to move my schedule around by working in the evenings or at weekends, for example.
Being your own boss means you can be flexible with time but it also means everything depends on you and what you do or don't do. Organisation and planning is very important. Creating a routine around how you handle each assignment and making that routine automatic means that one has more time to dedicate to the actual translating process because all the bureaucratic/administrative stuff is dealt with in as little time as possible. So, I have created my templates for quotes, bills etc. I also have spreadsheets to keep track of clients, jobs, rates, etc. Setting aside time for scouting for clients and promoting my services is also important. I try to improve constantly and have subscribed to various freelance-themed blogs for tips and ideas on how to run my business better.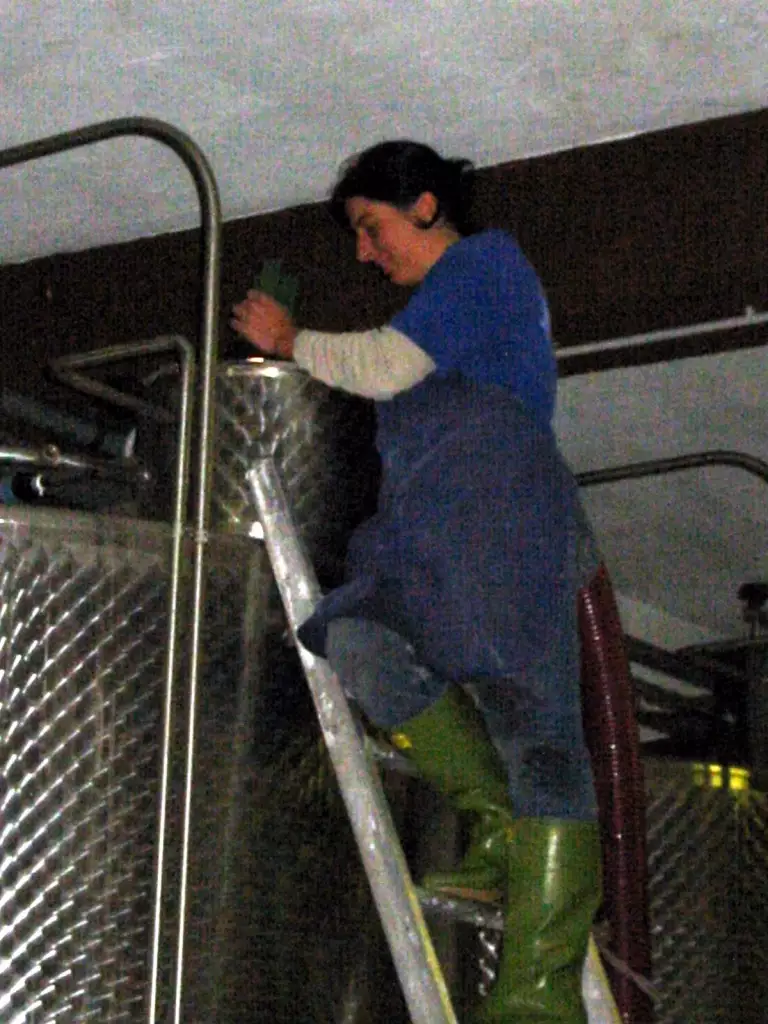 Network Milan: What advice would you give to someone who wants to be a freelance translator?
Isabella Poggesi: My main advice is to specialise in one or two particular fields and to stick to them. This is important because mastering the terminology of a field is essential for a good translation and this requires extensive study, research and precision. The language and terms used in a legal document will be quite different from those for a marketing presentation, winery website, commercial letter etc. I have on several occasions turned down assignments in fields that were too far from my specialisation. I feel that delivering a mediocre translation is not only unprofessional but will do great harm to your image and it will be hard to win the client back afterwards. With time, one can increase or perfect one's fields of specialisation by attending specific courses or studying. A translator's most valued possessions are his personal bilingual glossaries that he has painstakingly compiled in hours of work and study. To get into the routine of compiling and updating a glossary as you work saves a lot of time in the long run when tackling future translations.
Deadlines are another issue. Do not accept a job if the deadline is too tight: the quality of the translation will suffer. Like many other translators, I apply a surcharge for rushed assignments but I do it mainly to dissuade clients from wanting work done for yesterday!
If you are starting from scratch, without having worked for an agency before, the hardest is to find new clients and once you have found them, to enforce your rates. With the possibilities given by internet and its widespread use, competition is very fierce. Without knowing it, you are probably having to compete with dozens of translators from around the world. This is why I mainly focus on local clients (in Trentino, in Italy). Knowing your clients first-hand helps in building a professional relationship that can last longer. There is also an added value if you are familiar with the area, especially for tourist-orientated texts.
Subscribing to mailing lists/forums for translators is also a good idea. Various topics are discussed that range from asking help in translating specific terms to computer problems to billing and administrative dilemmas. They are always a good source of tips and ideas and it is also good practice to try to help others if you can. Like in all communities, sharing and helping is always beneficial to all. You never know when you will be the one needing advice or help.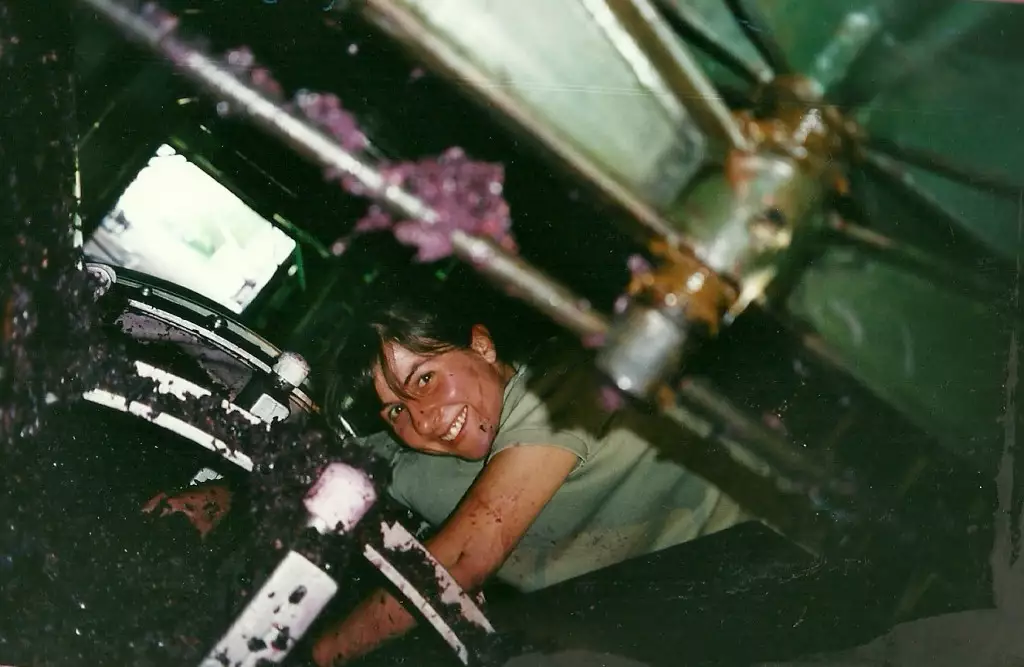 Network Milan: Isabella, tell us how you first got into winemaking and your passion for wine?
Isabella Poggesi: When I was taking my degree in Agricultural sciences, I attended a course on winemaking microbiology that fascinated me. Therefore, I decided to specialise in winemaking and initially I saw myself as having a future career in research laboratories. After my degree and before attending the winemaking course in Montpellier, I spent three months in Australia where I worked as a cellar-hand in a small winery in Mudgee (New South Wales). There I discovered what winemaking was all really about – and I absolutely loved it! From then on, I always saw myself as a "hands-on" winemaker. It can be a tough, physical job but it is deeply satisfying and engaging. I have had the good fortune to work in renowned wineries in France and Italy where I was part of a small team in charge of the whole process from grape to wineglass. In the last winery I was employed in, I was able to follow and work towards the estate's conversion to biodynamic farming as well take part in their first trials with making wine in terracotta amphorae.
I do not come from a winemaking family and don't even have a farming background. In my family, there are plenty of engineers, doctors, archaeologists and geologists. So for me, it really was a discovery. At home, we have always appreciated good wine and I remember visiting wineries with my parents when I was younger. But it really wasn't until I experienced winemaking first-hand that I realised how fascinating it could be: the frenetic activity at harvest time, the smells and tastes, the apparent stillness of ageing wine, the expectations and satisfaction that bring the grapes to the finished wine in a bottle.
The world that revolves around wine has become perhaps slightly "commercial" as wine, wine tasting and organic or biodynamic wine have all become somewhat in vogue. There are dozens of guides and magazines telling you which wine you have to like and why. Every year there is a new wine-fashion: this year Chardonnay is all the craze, next year its cold-macerated Merlot. I have a more down-to-earth approach to wine. If you like a wine then it is a good wine and you can devote some time to enjoying it with friends, family or simply with a good meal. If you do not like a wine, then maybe it's not the wine for you. Everyone has a right to his or her taste. My French mother-in-law only drinks tetra-pack red wine on ice! "Sacrilege!" some might say, but that is simply the way she enjoys wine.
As for me, I have a special liking for Pinot Noir and am always on the lookout for any wines I have not tasted yet.
Network Milan: How do you combine these two very different areas, then, of translation and wine?
Isabella Poggesi: When I decided to put my winemaking career on hold and work from home translating freelance, the obvious first move was to use my specialised knowledge to find work and new clients. I really emphasised to potential clients in the wine business that being a winemaker I could convey their message better than a translator who has not worked in the field. I already had all the terminology and an understanding of the process. I haven't limited this sort of reasoning to winemaking alone, though, but have extended it to the whole agricultural sector as well. For example, I have translated a website section for an apple-tree nursery.
I also contacted local translation agencies highlighting my areas of expertise. Trentino is rich in wineries so I was given the opportunity to prove my translating skills quite quickly after my first contact . From these first jobs, which were mainly centred on wine and agriculture, I was also given other assignments in different fields: mostly tourist texts for hotels, brochures, tourist bureaux etc. To perfect my terminology and style for these types of texts, I attended an online workshop on the subject.
Network Milan: Now, let's talk a bit about yourself and living in Italy. And what do you do for kicks when you are not working?
Isabella Poggesi: Well, due to my father's work, I spent my childhood moving from one country to another such as, among other places, Iran, Gabon, Dubai, France and the UK. My teenage years, I spent in Gabon and I have an idyllic memory of living on the beach in the tropical sun 365 days a year. Moving from Gabon to London in November when I was about 13 was a true culture shock. I had to get used to the weather, traffic, shoes (instead of flip-flops) and school uniform! Another great obstacle was the language: I had been attending an American school in Gabon and had a deep Southern-American drawl and found the British quite incomprehensible. After 5 years spent in England, I developed a distinct British accent that I have kept to this day.
I have been living in Italy since 1993 (with a two-year break when I moved to Montpellier) and find Italy the most delightful as well as the most frustrating place to live in. It has so much potential but so much of it is either squandered or left unexploited: the resourcefulness of Italians, the exceptional expertise in many fields we still have, the art and culture, the beauty of our landscapes. I feel Italy is somewhat misrepresented abroad but the reasons are diverse and complicated. Trentino is a bit of an oasis being an autonomous region and the services are probably much better here than elsewhere so I don't like to complain too much.
I have been living in Trentino since 2004 when I moved here for work. Coming here to live was an ideal option for me as not only is Trentino renowned for its wine, it is also home to some of the best climbing crags in the world -and back then I was sport climbing as much as possible. I love climbing, trekking, skiing and anything that can get me out in the open in these magnificent landscapes we have here. After all the Dolomites haven't been named UNESCO World Heritage site for nothing! When my son was born, I had to slow down with climbing but now he is nearly four I have been taking it up again. He adores being out as well and is a natural climber!
Having moved so much before, I am still restless and from time to time have the urge of moving again. The easiest move would be to France (it's close and I already know the language), although one never knows: New Zealand, Canada, South Africa. I'm always on the lookout for opportunities!
Network Milan: Isabella, we really appreciate you giving us such a great insight into your work and life. Thank you very much – and all the best with your freelance career!
Isabella Poggessi: Not at all. It's my pleasure!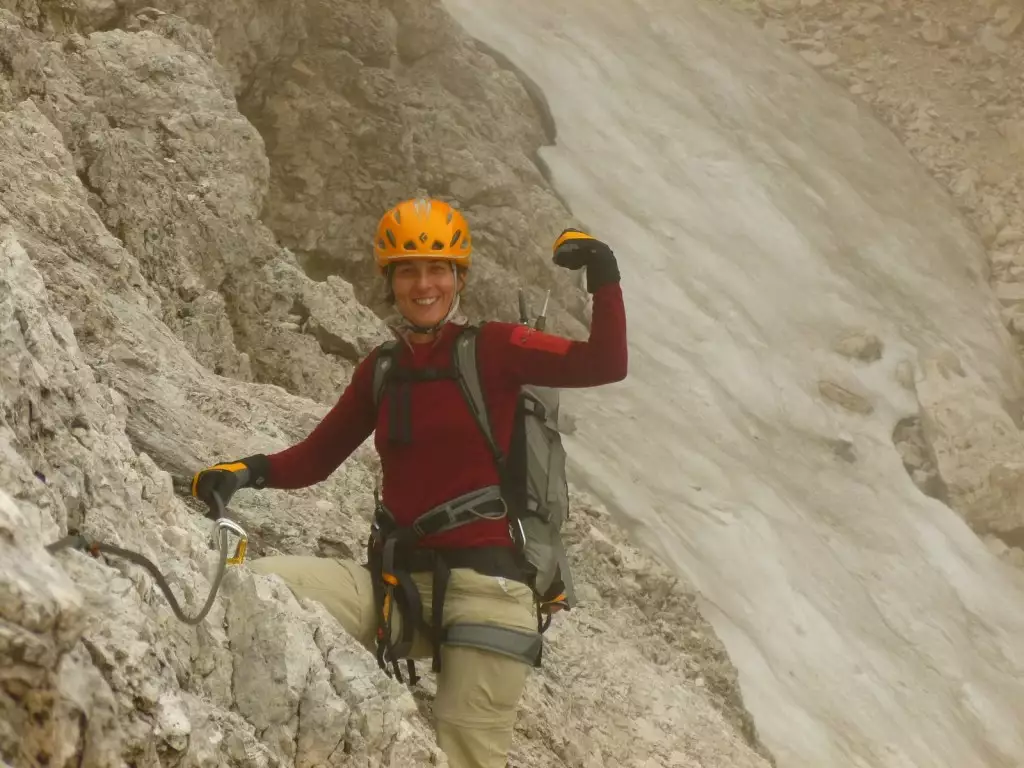 You can find out more about Isabella Poggesi's professional services and background by visiting her website, Parole Giuste.
Click here to contact Isabella via her website and check out her LinkedIn profile.
Isabella belongs to the Riverstone Network, a group of freelance communications professionals who also collaborate work with Riverstone Language & Communications.
Share and Enjoy