Bradley Mitton is the founder and Managing Director of Mitton International Wines GmbH, Berlin. He supplies various European trade and private markets with carefully selected, hand made, value for money wines imported from family-owned, boutique wineries in Australia, New Zealand and South Africa. To develop his customer base and support sales of wine, Bradley has established a number of innovative and very active event-based networks, including Club Vivanova and the twelve. Originally from the UK, Bradley has established his business in five European countries and aims to become the leading international boutique New World wine importer and premium wine club organiser for gastronomy in Central Europe.
In this exclusive interview with Network Milan, Bradley talks to Robert Dennis of the Milan Business English Network about his background and how he developed his business. He also explains what makes Mitton International Wines unique and talks about the importance of finding new business and understanding the needs of his customers. We ask Bradley about his marketing strategy and how the wine tasting events he organises relate to his main business, selling wine. He also gives his insights and advice on becoming an entrepreneur and building a business., especially through networking. Finally, Bradley considers the challenges posed by operating a business during a recession – and he looks forward to the future, outlining his strategy for Mitton International Wines.
Network Milan: Bradley, we are delighted that you have agreed to do this interview. I wonder if we could start off by getting you to tell us a bit about yourself and your business. How did you get into wine and wine tasting events? 

Bradley Mitton: Bradley Mitton: Thanks for asking me, Robert – I'm happy to oblige. Well, I left the UK when I was twenty and trained as a Chef in Australia, Hong Kong and Greece  – and then started my first major restaurant management position in Manila in the Philippines in 1995. In 1996, I opened my own restaurant in Manila called The Wine Press with an affluent wine importing partner and developed my skills for marrying food and wine. Subsequently, I moved to South Korea and ran the marketing and sales for Seoul's leading private restaurant group. After two years and a desire to return to central Europe, I moved to Berlin to develop a European wine importer's portfolio with New World products. In 2002, I noticed a great opportunity for introducing specialist boutique New World wines into leading five-star hotels and restaurants – and so I opened up Mitton International Wines. We now operate in five countries selling and marketing terroir-driven Australian and New Zealand wines into leading gastronomy locations – mainly restaurants and hotels. The distribution channels are supported by our in-house educational programmes to inform European wine drinkers about the great styles of wines and the related wine-making traditions of the New World. We now have three wine clubs which hold regular events that support our core business of selling wine. These are Club Vivanova, the twelve and APERITIVO Wine Bar.
Network Milan: Can you explain what makes Mitton International Wines special? How does it differentiate itself from its competitors?
Bradley Mitton: Let me start by saying that during my fifteen years working amongst the best food and beverage industry outlets in Asia and Europe I have developed a very good understanding of what clients expect, want and require from a supplier. And I bring this knowledge and experience to our clients through Mitton International Wines. We train our key sellers at the restaurants we sell to and we acquire clients through our wine clubs as well as by word of mouth. I am able to understand which products will work best in the outlets we sell to as each restaurant and hotel has a certain style of client and food concept. Understanding the market is key for us and knowing our clients' individual tastes and requirements is absolutely crucial. Delivery and efficient service are key. In fact, we run our business like a finely-tuned engine; everything is co-ordinated to give our client a product that fits his or her concept exactly and which they are perfectly comfortable in offering to their clients in turn, we then make sure they have immediate stock and we furthermore go in and help them sell and bring them clients through our club. I think this is a fantastic and complete service package and we have a great reputation through servicing in this way.
One of our main USPs is that we sell exclusively on-trade which means we only supply hotels and restaurants, leading gastronomy operators and five star hotels prefer that. They don't want a wine on their list that is available in a supermarket around the corner and so we strictly don't sell to shops and supermarkets or on the internet. If private customers would like to buy our wine, they have to contact us directly. Our main selling points are that we offer:
1.  Direct, exclusive imports from small, family-owned New World wineries.
2.  Sales to trade only (hotels don't like to list supermarket products)
3.  After-sales support with employee training for up-selling and event activities.
4.  Supportive club event activities where we bring new clients to the locations that we list in.
Network Milan: How do you find new clients?
Bradley Mitton: Well firstly, we use traditional marketing techniques to canvass, target and then approach all of our potential clients. But in addition to that activity we also acquire a number of new clients through our clubs and events. We are active on social media networks and we also publish a widely-circulated newsletter. A client may also contact us about hosting an event. We have a policy only to host events where we have our wines listed so we work on a win-win basis when we promote and run our events.
Network Milan: Could you tell us about your clubs and wine tasting events?
Bradley: OK, so we have three clubs – each of which has a distinct character and focus, but all of which are aimed at supporting our main business of selling wine. We have three clubs:

Club Vivanova, an international business networking and premium wine club based in Berlin, Prague, Warsaw, Monaco -and now Milan. Vivanova stands for life and new experiences. Each event is a normally medium priced, gourmet wine dinner. We bring together interesting business people and entrepreneurs to unique locations to sample the finest things in life: great food, outstanding wine – and excellent company, of course.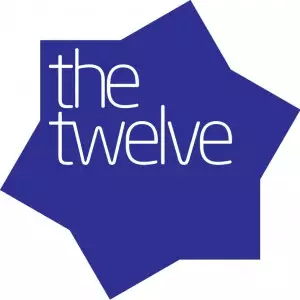 Then there's the twelve. We take twelve distinctive wines accompanied by exceptional menus; twelve carefully chosen individuals and twelve discreet locations including Berlin, Monte Carlo, Prague, Warsaw, Paris and London. It's my pleasure during these events to introduce our guests to the exceptional character and charm of New World wines – and to share a fine dining experience in exquisite surroundings with people who appreciate the finer things in life. Each event is a premium priced, small volume wine dinner with winemakers who we fly in from Australia and New Zealand.

Finally we have the APERITIVO Wine Bar. These events are after-work wine bar evenings organized for business networking and wine tasting. The relaxed, chilled-out atmosphere offers an informal alternative to our Club Vivanova events. We select locations throughout Europe including Berlin, Monte Carlo, Prague and Warsaw where people can enjoy a relaxing drink after work with some interesting networking.
We are very pleased to be holding our latest Club Vivanova event in Milan, as well. We will be presenting some fantastic Australian and New Zealand wines and amazing contemporary Italian cuisine at the five star Chateau Monfort on February 13th. I will be joined by chef sommelier Michele Garbuio and we have a great offer for members of the Milan Business English Network as well. [See below for details – Editor.]
We have developed the concept of wine tasting events coupled with gourmet food and networking. Attendees are offered a first-class experience at very good value prices with premium wines, first-rate cuisine and excellent networking. By varying the locations and concepts, for example one month we will do a sit-down gourmet dinner, the next a boat trip, etc – and carefully targeting just the right people, we believe that our events offer a truly unique experience.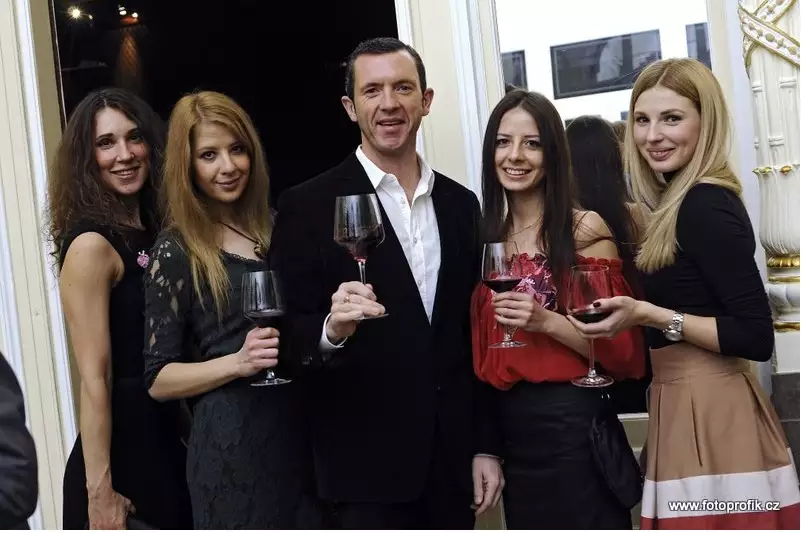 Network Milan: How can people discover more about your events or contact you if they want to buy wine?
Bradley Mitton: Well, you can find out all about our Club Vivanova events on our website, www.clubvivanova.com. And you can always email us at [email protected] for any wine-related enquiries. 
Network Milan: Let's talk a bit about wine and wine appreciation in general. In the UK wine often has associations with snobbery and status. It can also be very intimidating and technical. What would you say to someone who is curious about wine but doesn't quite know where to start?
Bradley Mitton: Yes, first of all – that's a very British thing. People in other parts of the world are much more comfortable with wine – it's just part of the culture. I would suggest you just dive in at the deep end. Wine is very personal; no-one knows everything as there is so much to learn. Wine is such a special subject, so you have to really open yourself up to it and try not be intimidated by it. My advice would be to buy some bottles, write down what you think and start a collection: everyone has their own taste and so nobody can be wrong wrong in regards to what they themselves taste and think of a wine. There are some fairly well-established guidelines though and these can be studied and practised. Of course, appreciating wine is much more fun and far more rewarding if you do it with other people. So, I would recommend that if you want to experience wine in the best way possible – come along to a Club Vivanova event (or the twelve or an APERITIVO Wine Bar, of course)!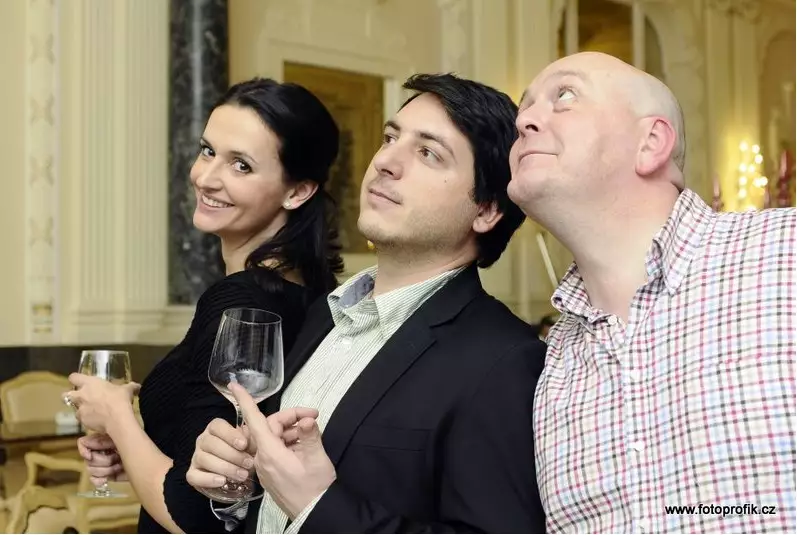 Network Milan: Bradley, Mitton International Wines specialises in bringing wine from Australia, New Zealand and South Africa to discerning clients in Europe. Why have you chosen to focus on wine from the New World?
Bradley Mitton: We supply leading hotels, clubs and restaurants in Central Europe with carefully selected, hand-made, value for money wines imported from family-owned, boutique wineries in Australia, South Africa and New Zealand. We have selected regionally-diverse wines from important wine growing regions that highlight the styles of these varied terroirs and winemakers.
Our wines are imported directly from the wineries with no middle agents or corporate costs and thus we offer "value for money" with all of our products and guarantee reliable service. Our exclusive portfolio is focused and we are committed to our wineries offering carefully selected, hand made, value for money wines imported from Australia and New Zealand.
My passion for excellence was generated through working with and meeting great vintners in particular Robert Mondavi, Trimbach of Alsace, Drouhin of Burgundy, Chapoutier of the Rhone Valley and other iconic new world wine figures.
The three locations we focus on are Australia, New Zealand and South Africa.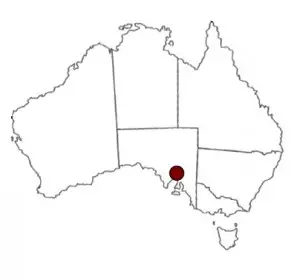 Australia benefits from winemakers experimenting with new technologies and unconventional methods of producing wine, although the general methods typically go back to the conventional old world styles of production. Many people feel that the wine makers of Australia embody a mixture of creative enthusiasm and sound technical knowledge, helping to make some of the most individual wines of the world with the most intense flavours.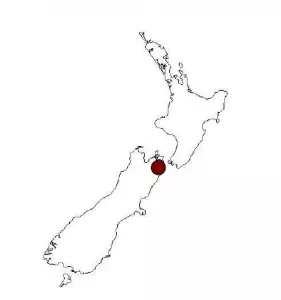 The Marlborough region in New Zealand can lay claim to starting the modern wine industry in the country. Here in the late 1970s, Marlborough produced Sauvignon Blanc, among other varieties, which first led to confidence that New Zealand could produce interesting wine. Today, the Marlborough wine region represents 62% of total vineyard area in the country. The king varietal here is Sauvignon Blanc, closely followed by Pinot Noir and Chardonnay. The strong contrast between hot sunny days and cool nights help vintners extend the ripening period of their vines like nowhere else, resulting in unique expressions of their grapes. For example, Sauvignon Blanc from Marlborough offers unique aromas and flavours, which rightly earns them a lot of praise.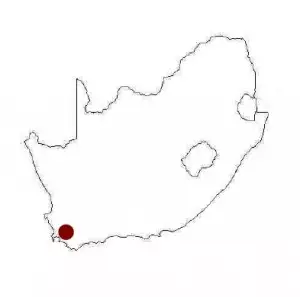 As for South Africa, the Paarl wine district lies to the north of Stellenbosch, and is bordered by the town of Wellington to the north east, and the mountains of the Groot and Klein Drakenstein and Franschhoek ranges to the south east. Paarl accomodates the headquarters of the South Africa Wine Industry, the KWV, has adequate co-operative cellars and wine estates in its immediate vicinity to justify its own wine route. Cabernet Sauvignon, port and Shiraz wines have established Paarl's place on the global wine map and the region has repeatedly received international awards for these wines. 
In Europe wine has been traded for centuries, of course, but I discovered that nobody in Central Europe is picking specialist terroir-driven wine from Australia, for example – but we do. It's a similar story with the wines we sell from New Zealand and South Africa. It's not easy to get it right, but after ten years we have a fine selection that excites most of the leading sommeliers in Europe.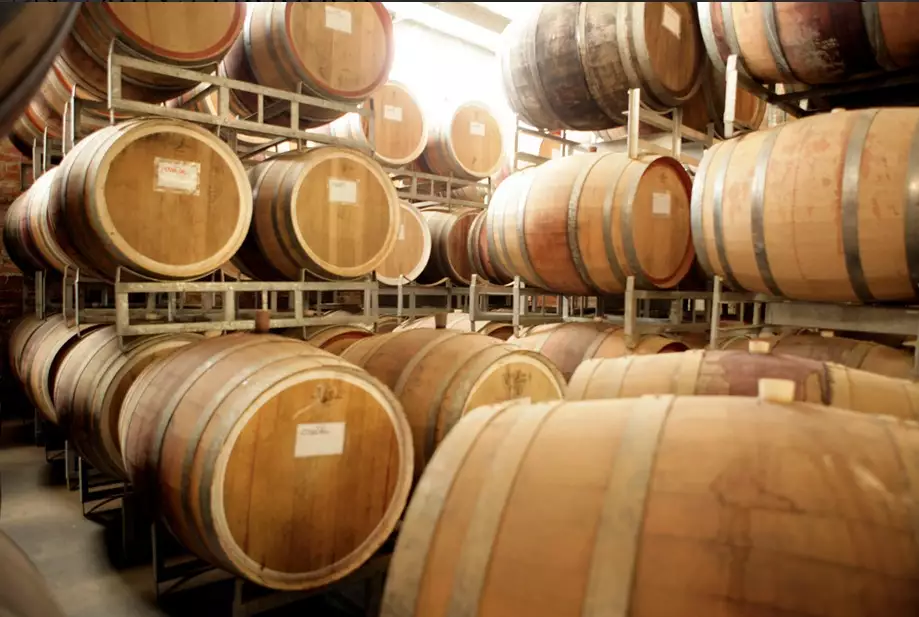 Network Milan: Bradley, I'd like to turn now to a topic our readers are always very interested to hear about: setting up and running a business. What advice would you give to someone considering becoming an entrepreneur? What are the challenges and rewards that make being an entrepreneur so motivating but also so demanding?
Bradley Mitton: OK, those are some big questions. Let me answer you based on my experience and some of the lessons I've learnt along the way. Firstly, pick your product carefully. Always treat it is a business. Never pick something just because you like it or it's your hobby. Of course you should be passionate about what you do – but always evaluate carefully if there's a viable business there and a market for your product.
Secondly, never dabble in your products: develop a strategy and stick to it – but always be ready to adapt your strategy to the changing conditions of your market. And don't underestimate the amount of time and effort you need to invest into building a successful business: you only get out of life what you put in. One of the best books I have ever read and whose insights I have used to run my company is Advanced Selling Strategies: The Proven System of Sales Ideas, Methods and Techniques Used by Top Salespeople Everywhere by Brian Tracy. (One of my favourite Brian Tracy quotes is "An average person with average talent, ambition and education, can outstrip the most brilliant genius in our society, if that person has clear, focused goals".) There's also the classic How to Win Friends and Influence People by Dale Carnegie. It's something of a golden oldie now – but still has some good tips on developing the all-important personal and professional connections that a successful entrepreneur needs to develop their brand. It's also full of nuggets of wisdom, such as "So the only way on earth to influence other people is to talk about what they want and show them how to get it". That's just as true today as when it was written.[First published 1936 – Editor.]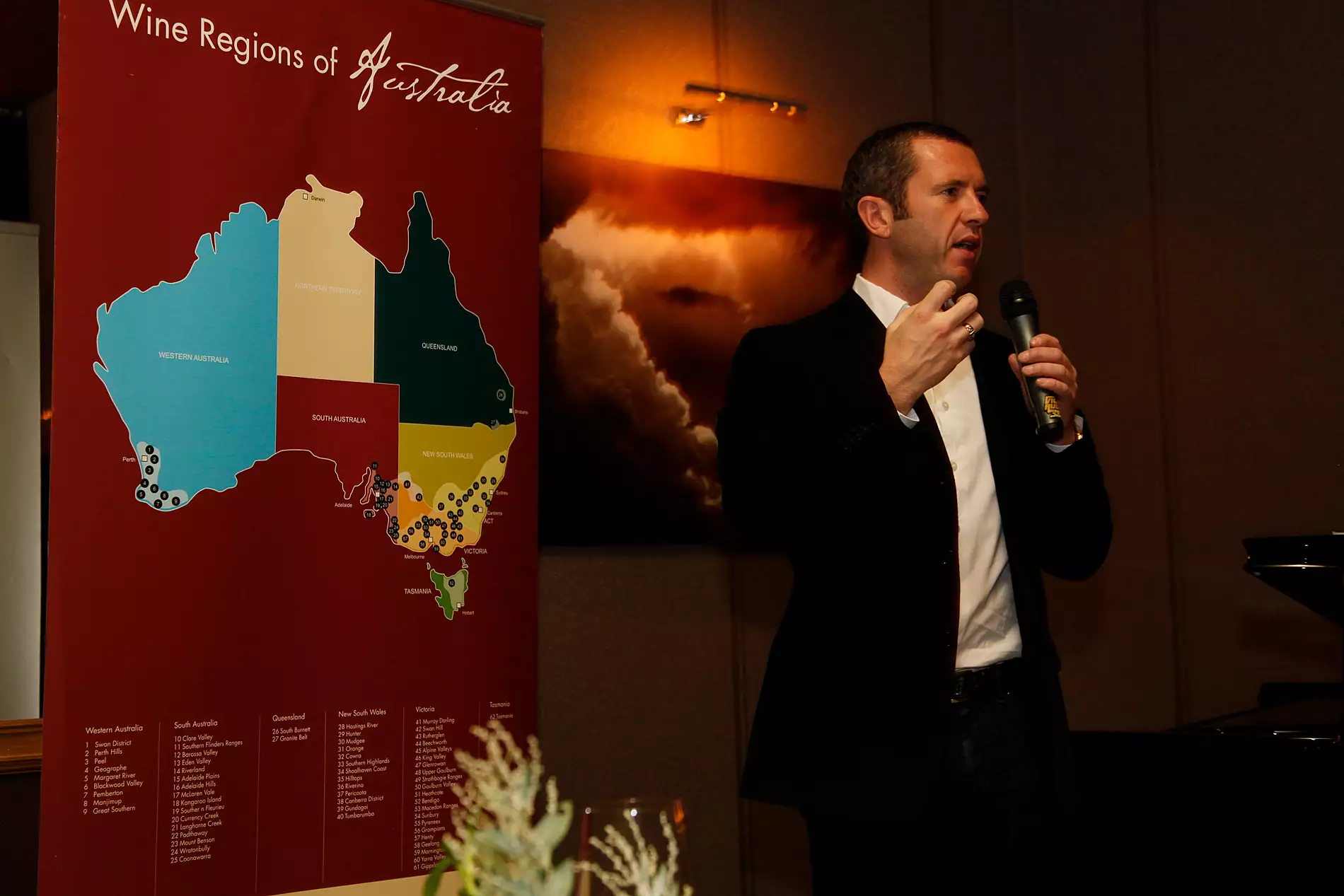 Network Milan: Do you have any practical tips on how to build a business and a brand?
Bradley Mitton: Yes: stay focused; don't be greedy; watch your costs; use your head, not just your heart. You don't need a flashy office, and expensive marketing. You just need good products that provide real value and benefit for your customers. And the more you know about your customers the easier it will be to provide them with they need and want.
Network Milan: How important is reputation and networking to your business?
Bradley Mitton: It's our absolute number one priority: reputation is everything. We market extensively – especially through our wine-related events. But word of mouth is key – especially in the luxury world.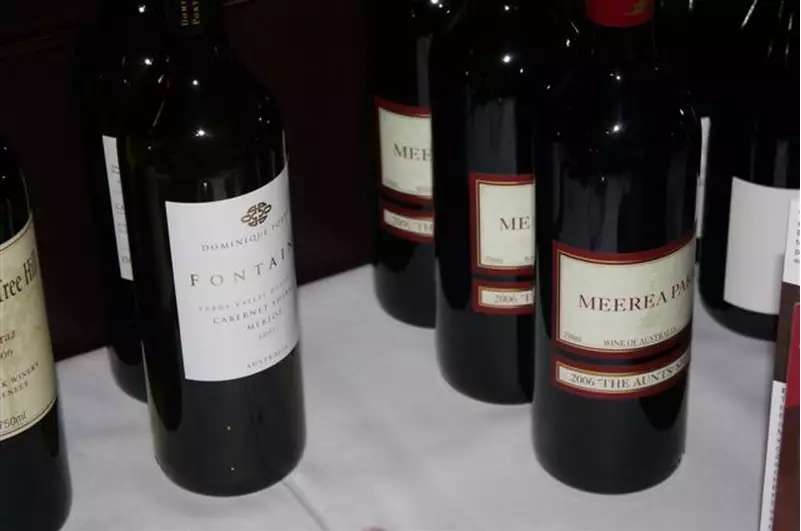 Network Milan: A lot of businesses have been through some tough times recently. Can I ask you how the recession changed the way you operate? Has it forced you to do anything differently or make changes to the way you run your company? What lessons do you think entrepreneurs can learn from trading in difficult conditions?
Bradley Mitton: That's another good question! Yes, the recession has forced every successful business into refocusing themselves. They have had to cut out the frills and focus on what is important, but they also still have to drive their business forward aggressively. In fact, for dynamic, innovative companies the recession has actually created opportunities to react faster and respond better to their customers' needs. It has tended to favour those businesses that are truly focused on the client and that can deliver value.
Network Milan: Here's a question we always like to ask people: are there any interesting or unusual facts about your business that you can share with members of the Milan Business English Network?
Bradley Mitton: Well, there are lots! But one that might interest your readers in particular is that we supply Prince Albert of Monaco's hotel group Société des Bains de Mer, which is also the largest employer in Monaco. We've also just supplied our wines to a huge film party this weekend for George Clooney and Matt Damon at Soho House in Berlin. Probably the most unusual fact is that the business all started from one very small delivery of ten boxes of wine in 2002, we delivered to the Grand Hyatt in Berlin and we grew from there, as my father always told me, from little acorns grow monumental oak trees.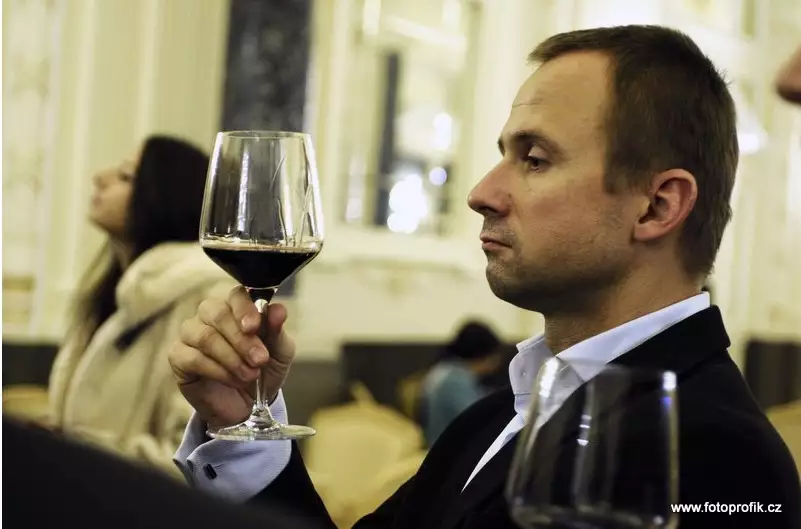 Network Milan: Finally, we would like to invite you to peer into the crystal ball. How do you see the future of Mitton International Wines?
Bradley Mitton: Well, we currently operate in five countries – that's enough for now. We're going to continue building up our activities to be Central Europe's leading wine club and international New World wine importer for gastronomy – and I thinnk we are already well on the way to achieving that.
Network Milan: Bradley, thank you for talking us. We wish you and Mitton International Wines all the best.
Bradley Mitton: You're very welcome. I appreciate the opportunity of talking to you – and good luck to the Milan Business English Network as well!
Interview by Robert Dennis, Milan Business English Network
If you would like to contact Bradley to discover more about Mitton International Wines, send an email to [email protected] or visit the company website: www.mittonwines.com.
You can find also find out more about the wine tasting, gourmet food and networking events Bradley organises by visiting www.clubvivanova.com, the twelve and APERITIVO Wine Bar.
…………………………………………………………………………….
CLUB VIVANOVA IN MILAN!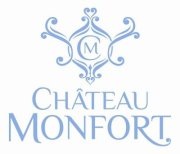 Club Vivanova
WORLD CLASS Australian New Zealand Degustation
Chateau Monfort Hotel, Milan
Five Boutique Australian and New Zealand Wines
Wednesday 13th February 2013, 7pm
Exclusive Tasting with Sommelier Michele Garbuio
EUR 48 per person, fully inclusive
Join us for a gourmet night of boutique Australian and New Zealand wines and exceptional Italian contemporary cuisine in the exclusive wine cellar of the charming and deluxe five star Chateau Monfort in Milan, the fashion capital of Europe.
This fun, informal, networking evening is being promoted in conjunction with Riverstone Language and Communications and the Milan English Business Network. Attendees will be guided through a fabulous viticultural journey presented by New World wine professional Bradley Mitton and chef sommelier Michele Garbuio.
Premium Wine Selection
Sliding Hill Sauvignon Blanc 2011, Marlborough, New Zealand
Bellvale Chardonnay 2009, Gippsland, Victoria
Sliding Hill Pinot Noir 2010, Marlborough, New Zealand
Two Brothers Cabernet Merlot 2010, Margaret River
Hundred Tree Hill Shiraz 2007, Pyrenees, Victoria
Gourmet Flying Buffet
Olives . Amuse Bouche
Cream Cheese . Vanilla Madagascar Pears
Polenta Cubes . Cod Fish Mousse
Parma Ham . Parmesan Cheese
Beef Tartare . Capers and Pickled Onions
Milanese Risotto . Crispy Sausage
Reservations
Tickets will cost EUR 48 per person. The ticket price is subsidised by the organising partners (normal price EUR 85) and includes all wines, menu, coffee and water. Please book by sending an email to [email protected]. You can also contact Helen Fish ([email protected]) or Robert Dennis ([email protected]) at Riverstone.
Please note that members and non-members alike may book for our events, which are always well attended; early reservations are recommended.
…………………………………………………………………………….
EXCLUSIVE OFFER for members of the Milan Business English Network and friends of Riverstone Language & Communications…
Enjoy a free cocktail or glass of champagne – and an invitation to join us later at a VIP party in the sumptuous Japanese-themed surroundings of the Armani Privé nightclub.
…………………………………………………………………………….
Club Vivanova Membership
Our annual membership fee is EUR 68.00. If you would like to join then please send an email to [email protected]. Membership runs through until the end of 2013 and is then automatically renewed.
Find out more about this event and see who will be attending from the Milan Business English Network and Riverstone Network on the facebook event page:
Share and Enjoy