The revolution will not be televised, but it may well end up going viral on YouTube: launching later this month, The Teachers' Lounge will be quite unlike any teachers' meeting you have ever attended. An evening of great networking in a fabulous setting and the latest edtech ideas and hands-on demos, it's guaranteed to be a night to remember for the teachers who make their way to the Fiori Oscuri bar on Thursday 29th May at 7:30pm.
Organised by the Milan Business English Network, in association with Pearson, The Teachers' Lounge will feature a laid back and leisurely look at some of the best teaching materials currently on offer – especially the new apps and online resources that are driving the move towards digitalization in the classroom. The evening will also be a chance to mix and mingle with other colleagues in the elegant surroundings of Fiori's subterranean lounge.
Russell Lewis, an Education Consultant with Pearson based in Milan, will be on hand with his team to allow teachers to experience first-hand some of the latest innovations in classroom technology (and in fact, mobile tech that goes beyond  the classroom itself). While you may have heard about platforms such as MyEnglishLab or are familiar with some of Pearson's vast range of titles for all levels of learners, the Teachers' Lounge will provide the ideal setting in which to see these in action – guided by experts who will be delighted to explain the benefits and efficacy of the products and services.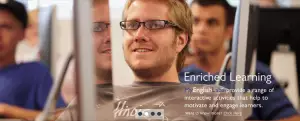 As well as having the chance to see online learning on an iPad you can discover how to simplify many of your everyday teaching and administrative tasks – and save time and energy – while ensuring that your students' learning outcomes are improving.
At the same time, attendees will be invited to sign up for some exclusive freebies and offers – plus a few other surprises that will be revealed on the night itself. Milan Business English Network events are always a great way to expand your range of contacts as well as meet up with old friends and have a great night out. The combination of MBEN plus Pearson should give you not only access to ideas and resources, but also help boost your professional teaching career. Running parallel with the live event, The Teachers' Lounge will provide access to a wealth of tips, links and solutions to make your teaching life both easier and more rewarding.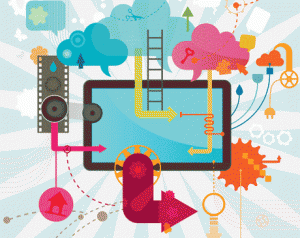 Teachers who have registered on the Eventbrite site can enjoy free drinks, courtesy of Pearson and for anyone who has never been to Fiori Oscuri before you will be surprised and delighted at this hidden gem of Anglo-Italian chic located right in the heart of the trendy Brera art zone.
There will be a strict limit on numbers at this event, so if you haven't signed up already, you'd better skates on: we're filling up rapidly!
For more details and any queries relating to the Teachers' Lounge, please contact either Robert Dennis of the Milan Business English Network or Russell Lewis at Pearson.
School's out. The Teachers' Lounge is in. See you there!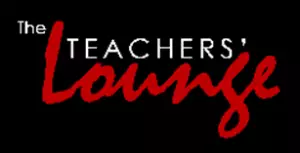 THE TEACHERS' LOUNGE
Thursday 29 May 2014, 19:30 – 22:00
Fiori Oscuri (Sports Bar S.R.L)
Via Fiori Oscuri, 3
Milano
Dress code: smart casual
Click here to register (Eventbrite)
Share and Enjoy